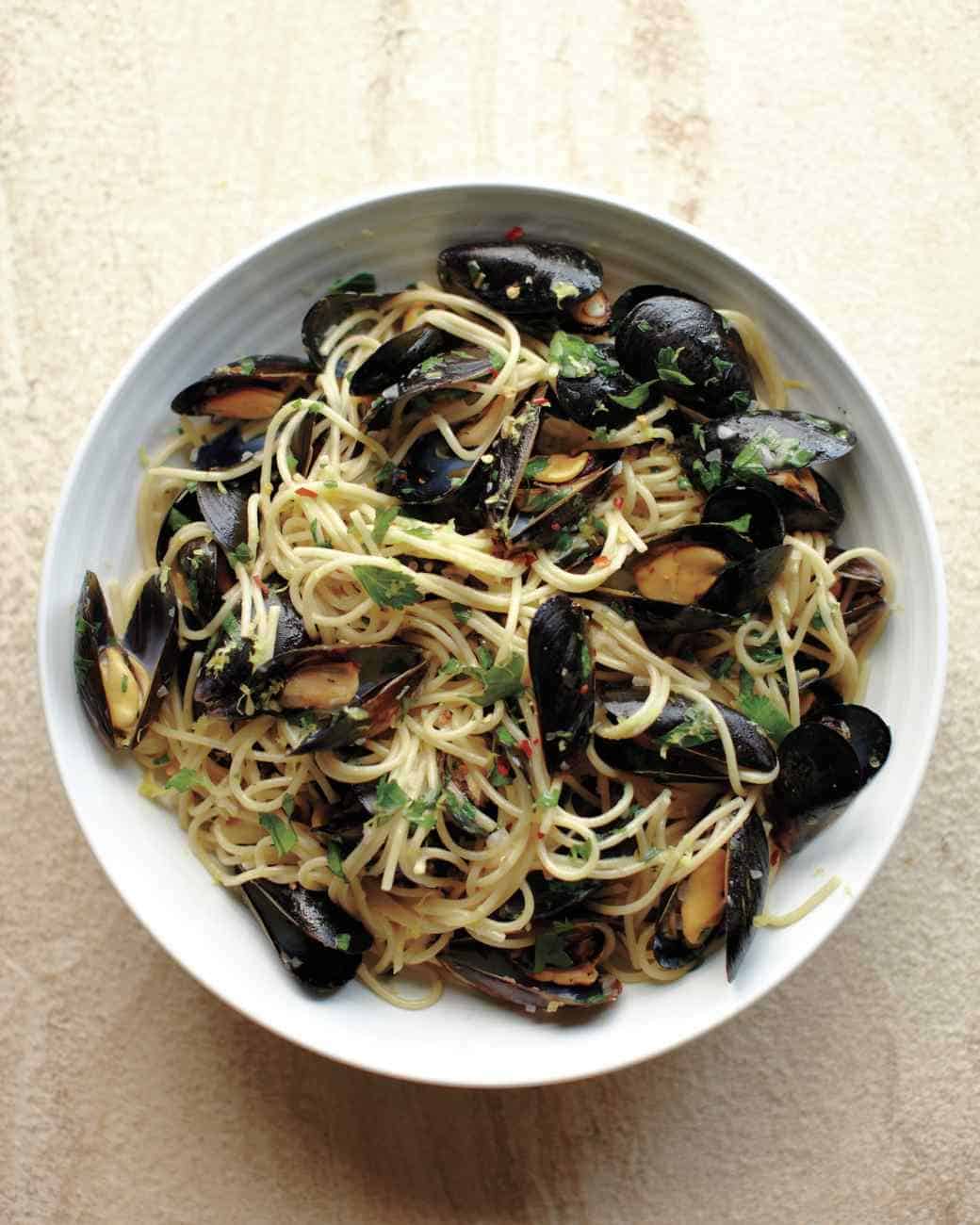 Spaghetti with Mussels, Lemon, and Shallots
Author:
Martha Stewart http://www.marthastewart.com/921631/spaghetti-mussels-lemon-and-shallots
Ingredients
Coarse salt
1 pound spaghetti
6 tablespoons extra-virgin olive oil, divided
¾ cup diced shallots (4 large shallots)
1 teaspoon red-pepper flakes
¼ cup chopped fresh flat-leaf parsley stems, plus 1 cup roughly chopped leaves
¾ cup dry white wine
2 pounds mussels, scrubbed and beards removed
Instructions
Bring a large pot of salted water to a boil, and cook pasta until al dente. Drain pasta, reserving 1½ cups pasta water.
Meanwhile, in another large pot, heat 4 tablespoons oil over medium-high heat; saute shallots, red-pepper flakes, and parsley stems until tender, about 5 minutes. Add wine; cook until liquid is reduced by one-third, about 2 minutes. Add mussels, cover with a tight-fitting lid, and steam until they open, 5 to 6 minutes; discard any that do not open after 6 minutes.
Add pasta to mussels, tossing until well combined. Add pasta water, and continue to toss and cook over medium-high heat until sauce has reduced and coats pasta. Stir in parsley leaves and lemon zest and juice. Stir in remaining oil, and serve immediately.