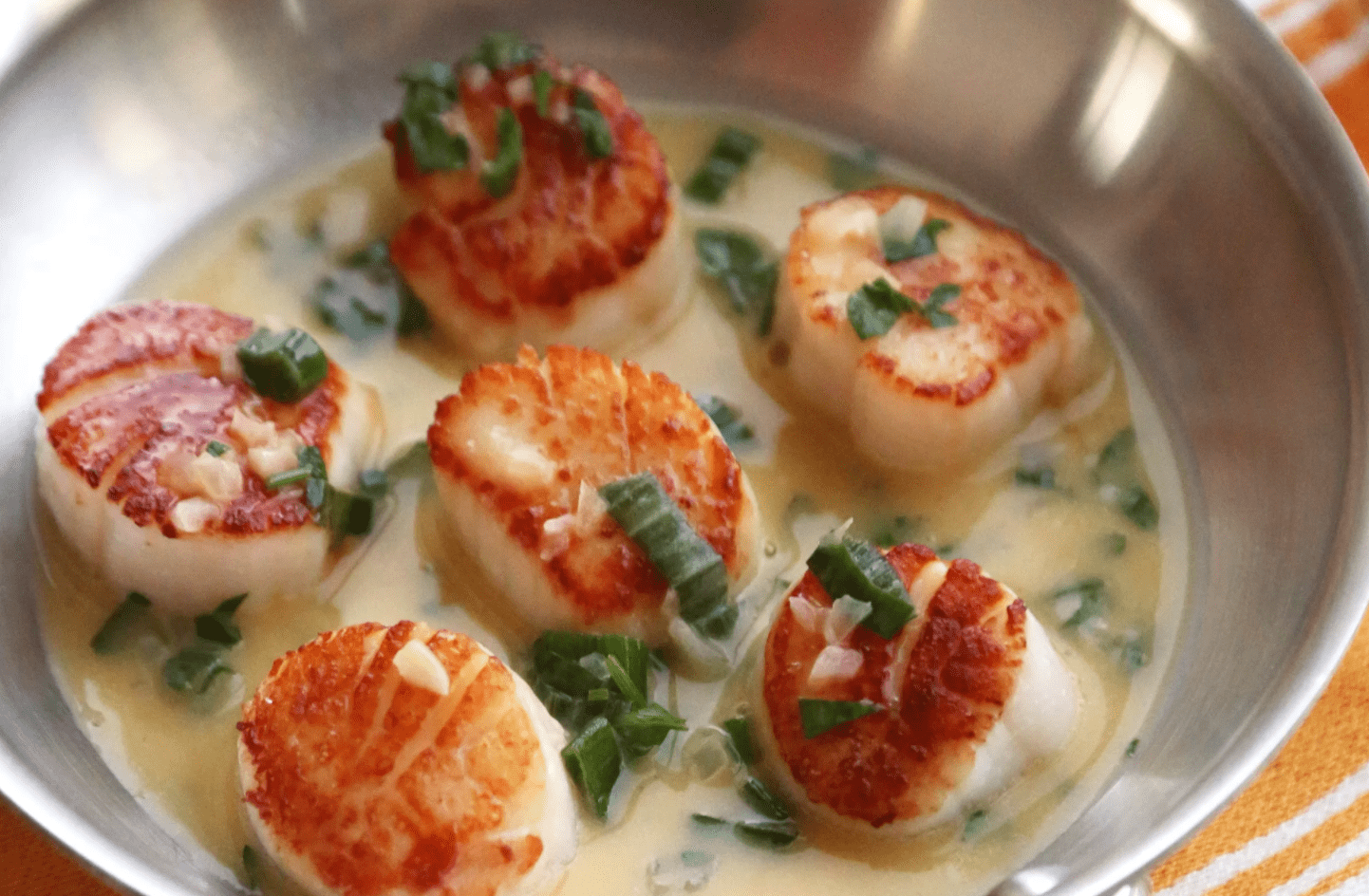 Seared Scallops in White Wine Butter Sauce
Author:
http://www.popsugar.com/food/Scallop-Recipe-Beginners-23338780?crlt.pid=camp.G6VEAuGk0bNa&crlt.pid=camp.6MWXMJNMPzyu
Ingredients
5-6 large scallops
Cooking spray
⅓ cup white wine
1 tablespoon minced white onion
3 tablespoons chilled butter
1½ tablespoons chopped fresh parsley
1½ tablespoons chopped fresh green onion
Salt and pepper, to taste
Instructions
Place a skillet over medium-high heat until thoroughly heated. Coat scallops with cooking spray, and then salt and pepper right before placing on skillet. Carefully place scallops in hot skillet. Sear 3-5 minutes or until browned, flip sides, and cook another 2-3 minutes. Remove scallops from pan, and keep them warm in an oven at 150-175ºF.
In same pan, add wine to deglaze the pan, or use a wooden spoon to scrape the brown bits from the pan. Add onion, and bring wine to a boil. Boil for 5 minutes or until liquid reduces to 2 tablespoons. Over low heat, whisk in butter cubes, 1 tablespoon at a time, until fully incorporated. Stir in parsley and green onion. Salt and pepper to taste. Serve scallops with sauce.