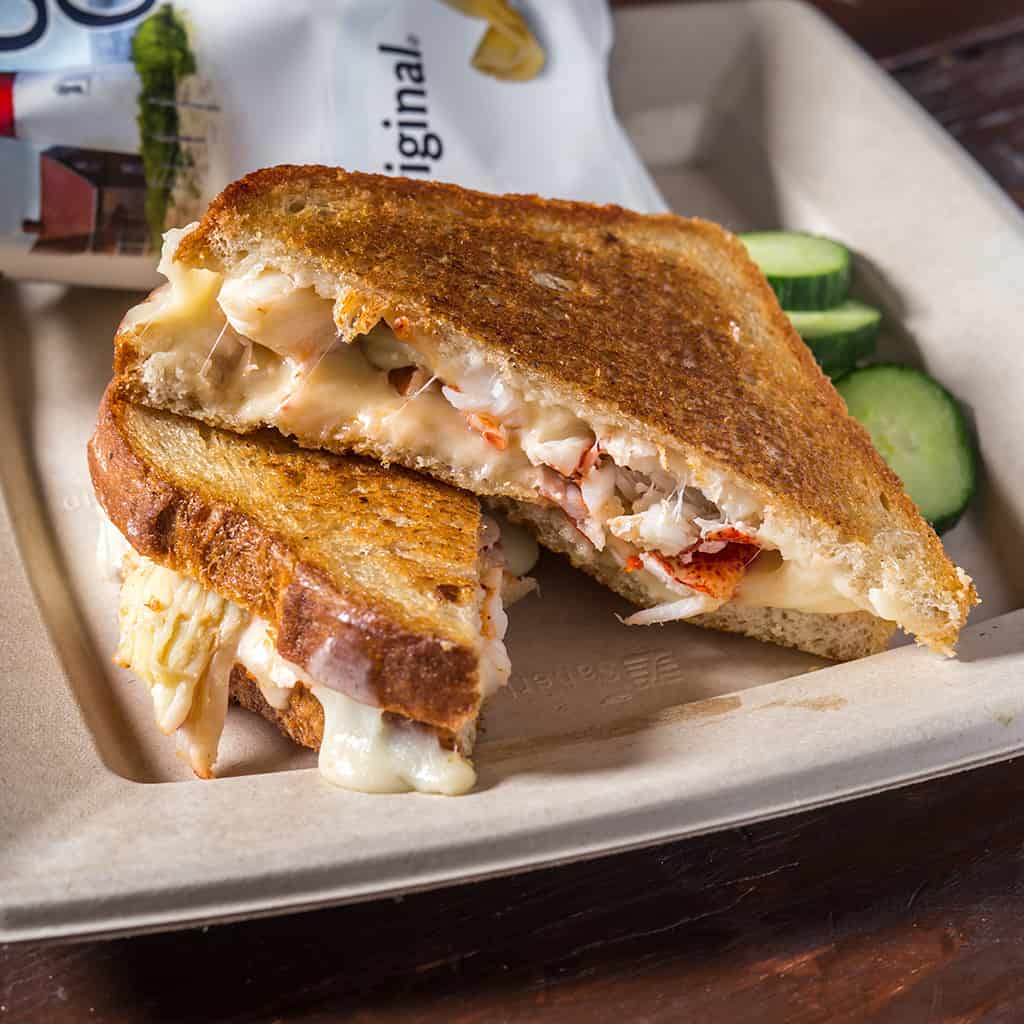 Lobster Grilled Cheese
Author:
http://www.foodandwine.com/fwx/food/lobster-grilled-cheese-lobster-roll-alternative-you-have-try?crlt.pid=camp.4PP4YIGCz6H8
Ingredients
2 slices sourdough bread
Mayonnaise
4 slices Havarti cheese
4 ounces fresh lobster meat (claw, knuckle, tail)
Salt
Instructions
Heat a heavy-bottomed frying pan to medium. Brush the outside of the bread with mayonnaise. Layer two slices of cheese, lobster meat and the remaining 2 slices of cheese for the sandwich. Season with salt. Slowly grill until the cheese is dripping out of the sandwich and the bread is golden brown.