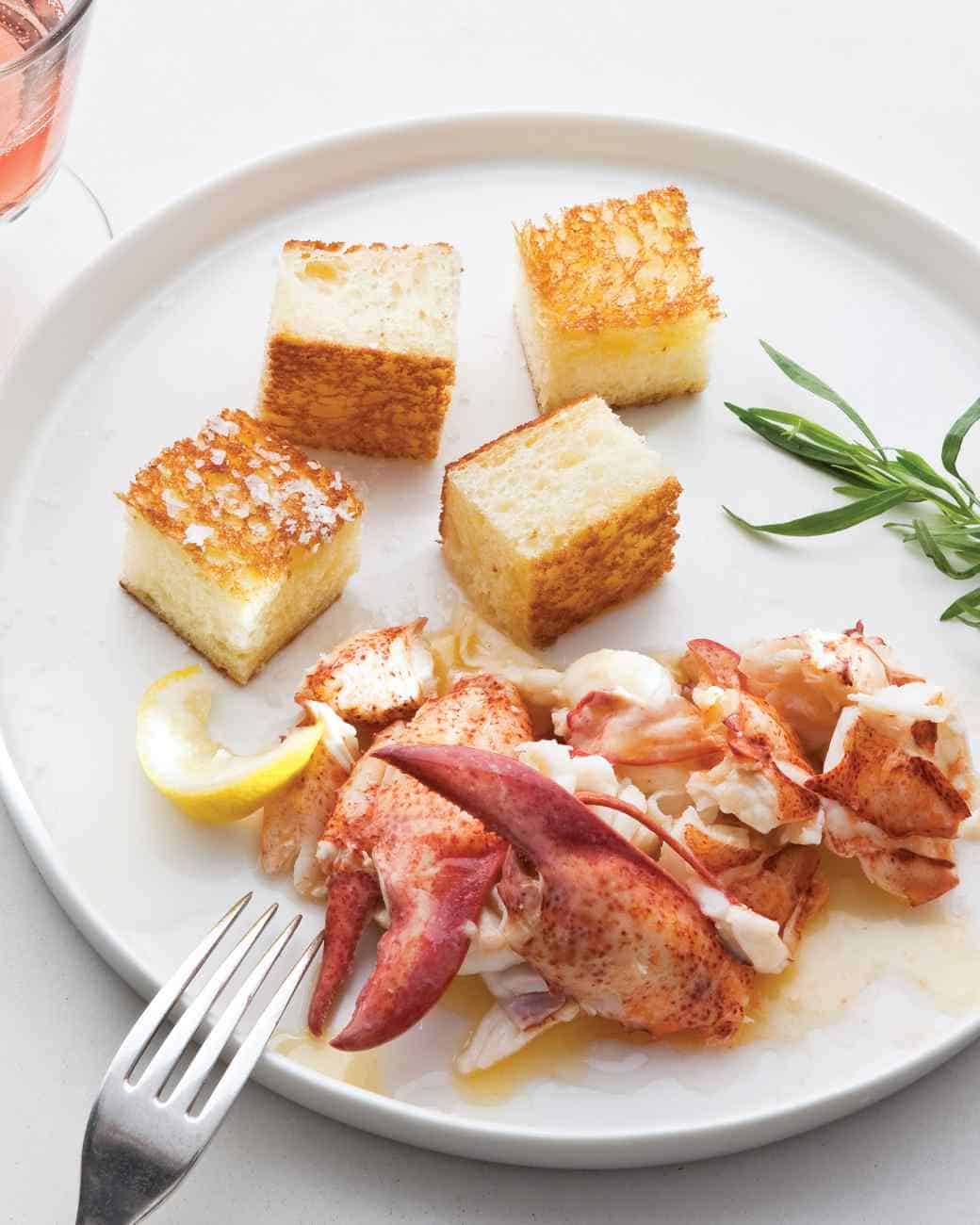 Inside Out Lobster
Author:
Martha Stewart http://www.marthastewart.com/314392/inside-out-lobster-roll
Ingredients
2 lobsters (1½ pounds each)
4 tablespoons unsalted butter
2 tablespoons fresh lemon juice
½ loaf brioche (crusts removed)
Sea salt (preferably Maldon)
Lemon wedges
Fresh tarragon, for garnish
Instructions
Steam lobsters in a large pot, covered, for 14 minutes. Transfer to a plate; let cool. Remove meat from shells.
Whisk together 2 tablespoons of the butter, melted, with lemon juice; toss with meat. Cut brioche into 1½-inch cubes. Melt remaining 2 tablespoons butter in a medium skillet. Toast bread until golden; toss with sea salt.
Divide meat and bread between 2 plates. Serve with lemon wedges for squeezing, and garnish with fresh tarragon.