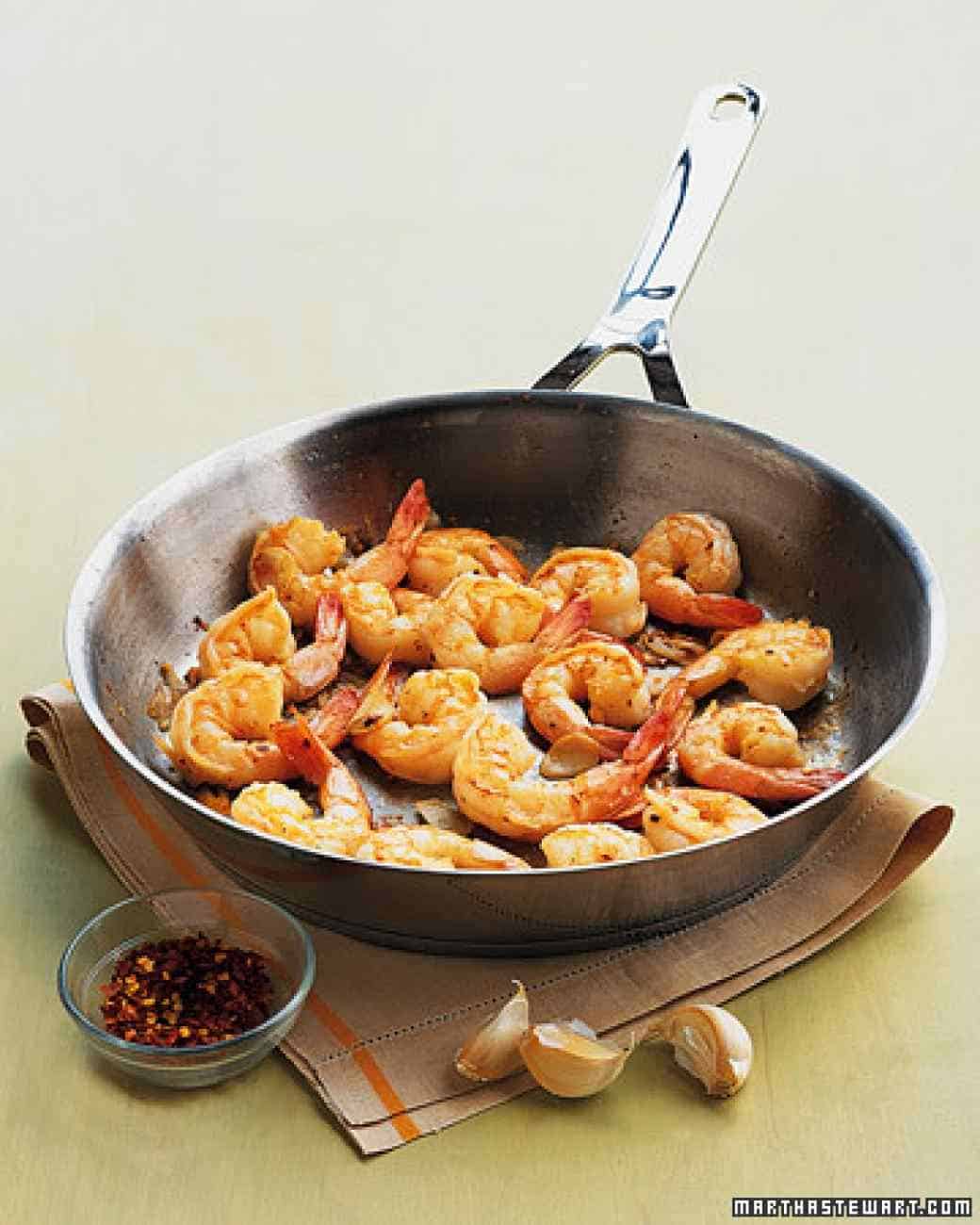 Garlic Shrimp
Author:
Martha Stewart http://www.marthastewart.com/345585/garlic-shrimp
Ingredients
1 tablespoon extra-virgin olive oil
2 garlic cloves, thinly sliced
¼ teaspoon red-pepper flakes
1 pound large shrimp, peeled and deveined, tails left intact
1 tablespoon unsalted butter
Coarse salt and freshly ground pepper
Instructions
Heat oil in a large skillet over medium heat. Add garlic and red-pepper flakes; cook, stirring, until garlic is fragrant and golden (but not brown), about 30 seconds. Add shrimp; raise heat to medium-high, and cook, stirring often, until shrimp are opaque, 1 to 2 minutes. Add butter, and stir to coat. Season with salt and pepper. Serve immediately.